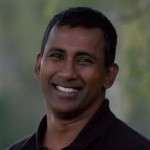 Rohan Tennakoon has been behind a camera lens since he was a small boy growing up in Sri Lanka. His quirky personality for perfectionism, and his love of people are what make his photography unique. With an exceptional eye to find the perfect angle, Rohan will do whatever it takes to get the exact image needed to present each property to perfection.
Also with a background in Customer Service, Rohan has a natural ability to work directly with all clientele to help them navigate through the photography process when selling a home.
Rohan photographs for prestigious Melbourne Real Estate companies, Architectural firms, Interior Designers and high-end Builders.